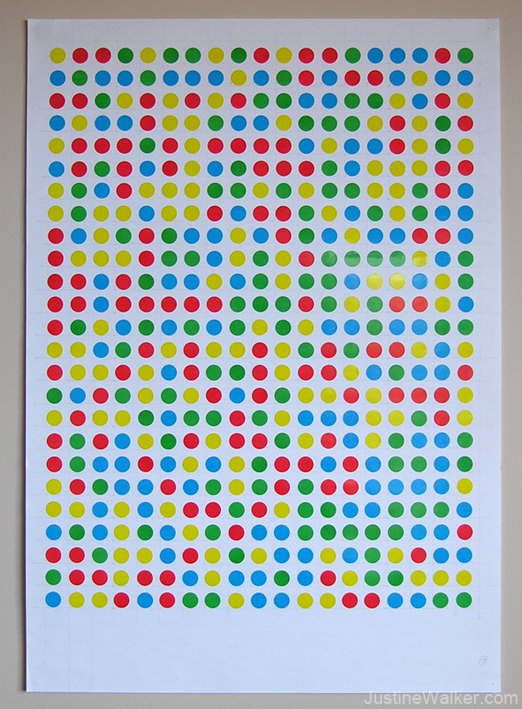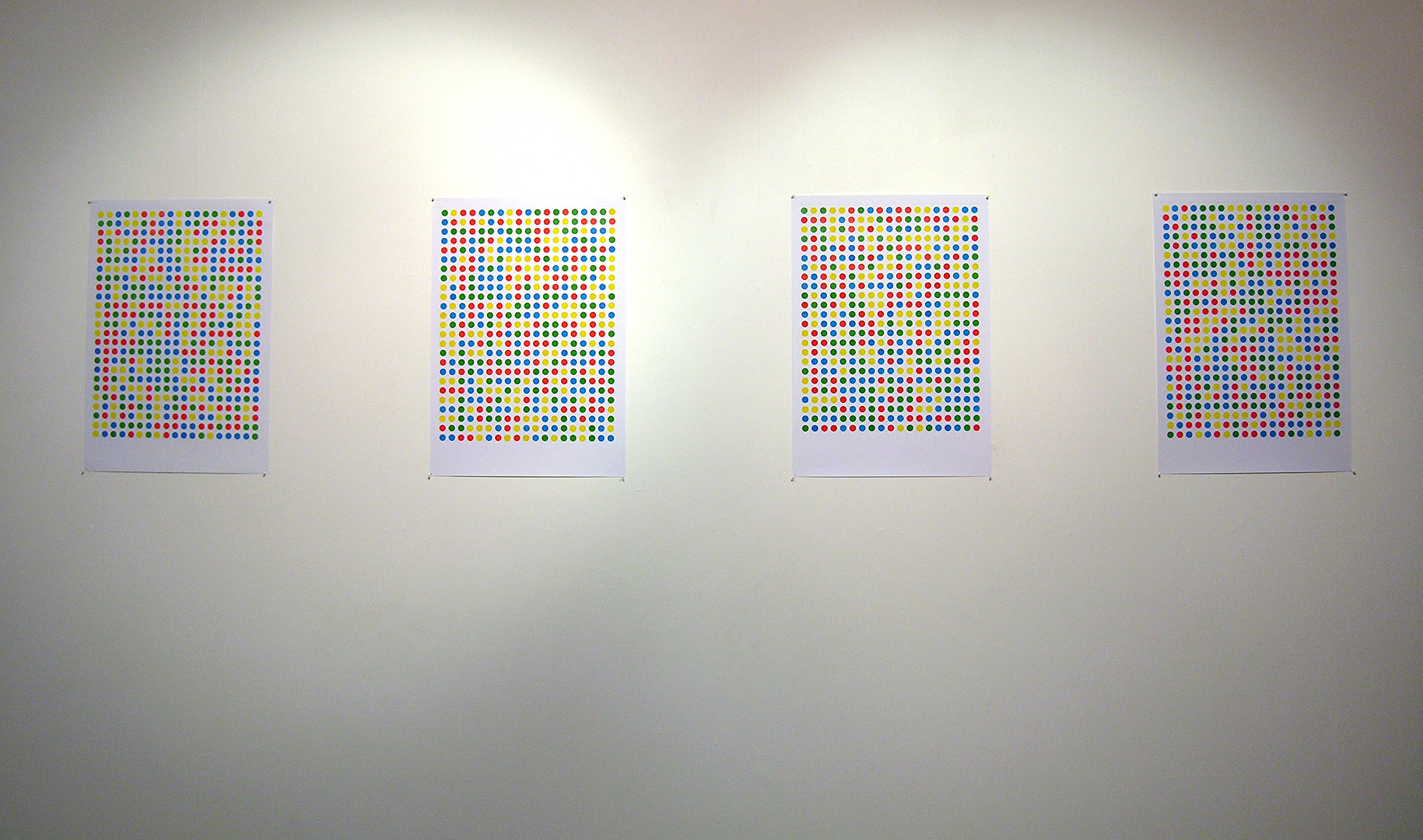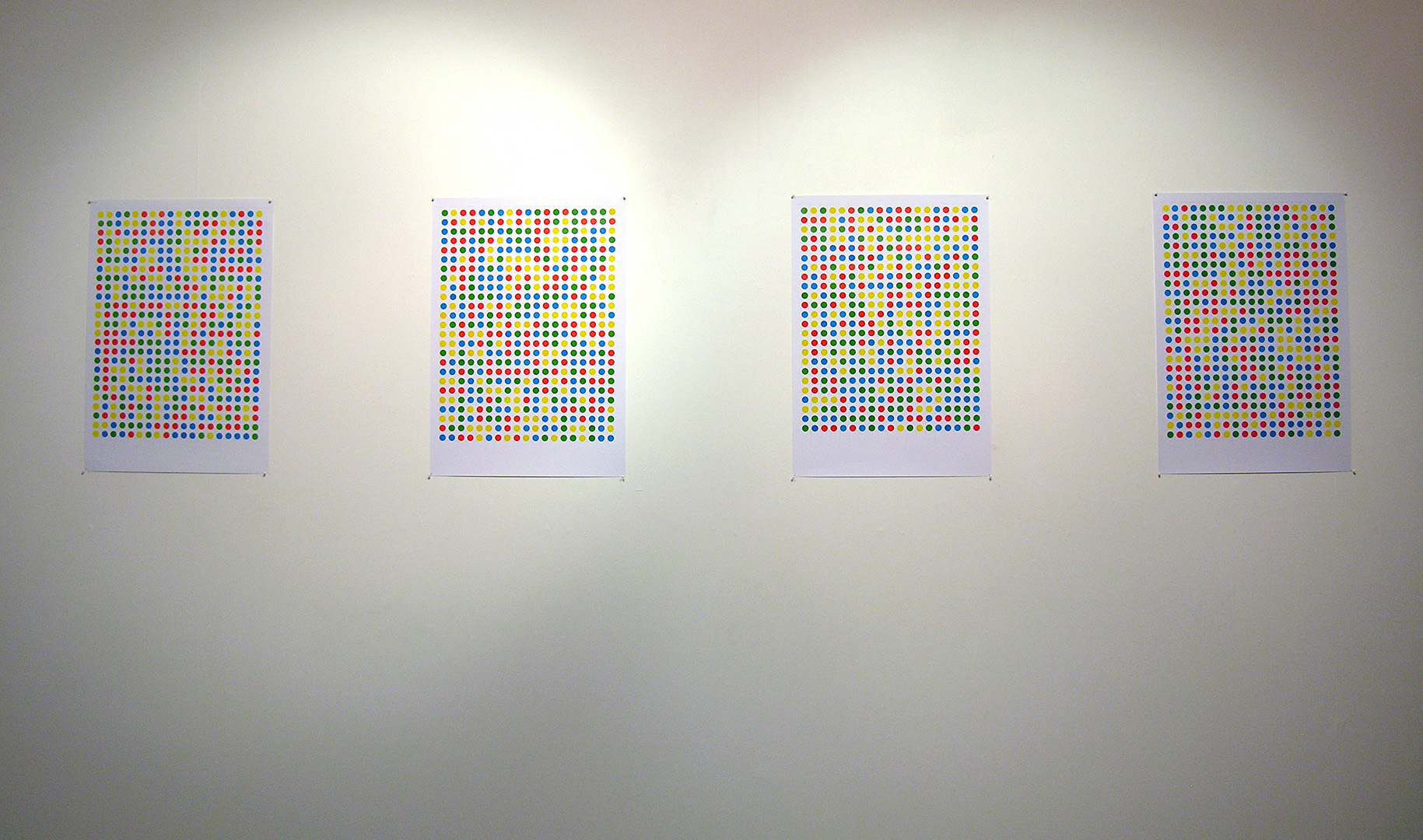 Untitled (Performance) comes from a larger body of work entitled 'Spinning in my Mother's Garden: a search for subjectivity'. This research looked into the possibility of female subjectivity in a society based in patriarchy. Navigating feminist thought through equality, difference and androgyny and considering the theories of Irigaray, Derrida, Kristeva and others.
Paper, pencil, stickers, 420 x 594 mm, 2008
An A2 piece of cartridge paper is ruled into a grid using pencil. Sheets of coloured stickers (red, blue, green and yellow) are cut, separated into individual stickers, and placed into a container. A sticker is drawn at random from the container and placed in the next available square of the grid. Starting with the top left square, moving left to right filling each row. The series continues.
Exhibitions
Is This Enough?, Blue Oyster Art Project Space, Dunedin, New Zealand, 2009
Finalist, Trust Waikato National Contemporary Art Awards, Waikato Museum, Hamilton, NZ, 2009
Other works from Spinning in my Mother's Garden: a search for subjectivity include Untitled, Untitled (Shuffle), Untitled (Drawing), Untitled (Drawing Performance), Untitled (Headstand), Untitled (Bulb), Untitled (Rainbow), Untitled (Landscape), Untitled (Countdown), Untitled (APPLAUSE), Untitled (APPLAUSE #2), Untitled (Cross Stitch)